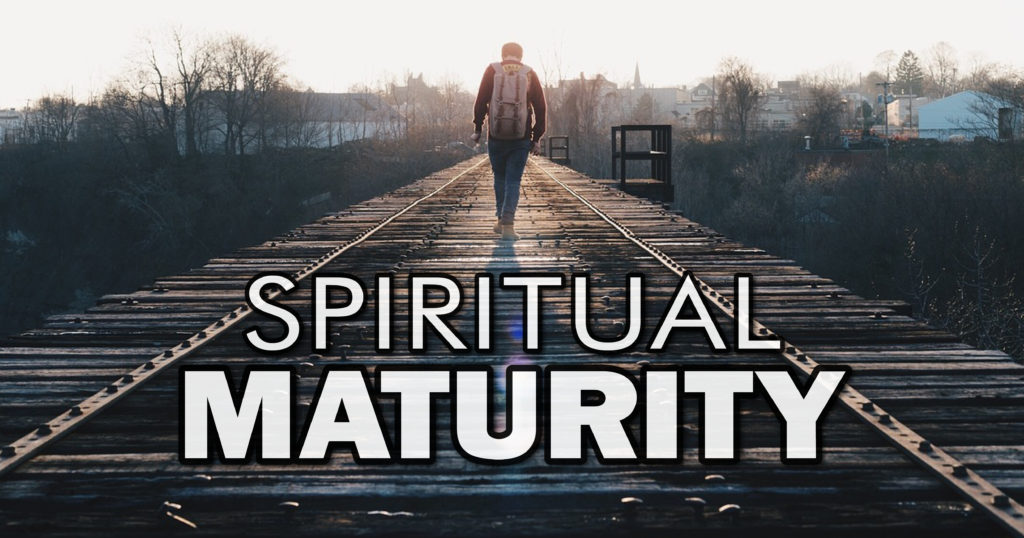 Why does God test our faith ,in order to increase our endurance? So that "endurance (can) has its perfect result, that you may be perfect and complete, lacking in nothing" (James 1:4).
God's goal for your trials is your growth into spiritual adulthood. That will not happen without some pain, sweat, and effort. Imagine a young person announcing, "I want to be a physician, but I don't want to spend all those years in medical school!". For this reason, you must always be wise.
You and I might have a laugh about this. But we do something similar in the spiritual realm when all we can think of is getting out from under our trials as quickly as possible and avoiding future trials. God wants to mature us, not just to make us comfortable.
When a butterfly is ready to leave the cocoon, is has to fight its way out. If you open the cocoon to help the butterfly get out, you have doomed that butterfly because it needs that struggle to strengthen its wings so it can fly. God is too kind and too wise to allow us to remain in spiritual immaturity, whining whenever things don't go our way and demanding what we want when we want it.
His goal is that we must "become conformed to the image of His Son" (Romans 8 :29), and He will not be satisfied until we get there.
It is said that when a goldsmith, in biblical times, tested and refined gold, he would keep purifying until he could see his face in the gold. In the same way, God Almighty will test you until He sees Jesus Christ in you when He looks at you. When you look like Christ, God knows you have come through the fire.
The bibles says that we are to hang in there with God, whatever the trial, "until we all attain … to a mature man, to the measure of stature which belongs to the fulness of Christ" (Ephesians 4: 13). So, God is testing our faith to build up our spiritual endurance in order that we might become mature in Christ. This means our spiritual resources (not our natural resources) take us through the trials of life. Since that is true, what should be our response? James has three "how-to" tips for us. How should we respond to trials? James first says, "With Joy!" (James 1:2).
When trials come, instead of getting mad, get glad because you know that God is up to something good in your life. Now let me repeat the caution I shared earlier. This command does not mean you have to hide the pain of a trial or pretend that pain feels good. The bible does not say to feel joyful during the trial, but to consider that trial all joy.
God wants us to evaluate our trials from the standpoint of joy. That is means you say, God, I know You're at work here. I don't know all that You want to do in this trial, but I know You have allowed it for my good. So rather than complaining, I am going to praise You in this situation for what You are going to accomplish in me." Why is it important for you to be joyful in trials? Because if you are not, then a "root of bitterness" (Heb 12:15) can spring up and spoil your walk with the Christ.
What happens when we lose the provision of grace, which is God's fuel supply to take you through anything He may give you. God gives greater grace in trials, but you nullify that grace when you react with anger and bitterness to your trial. Jesus is our great example here.
The bible says HE endured the cross because HE foresaw the joy of redeeming mankind (Hebrew 12:2). Jesus was not happy about going to the cross. He prayed for His cup of suffering to pass if there was any way it could. But Jesus was joyful because He was accomplishing His Fathers will by redeeming us from sin.
He was joyful because He knew that the Resurrection was coming and that HE was going to be enthroned as King of Kings and Lord of Lords. Jesus was joyful about Easter Sunday morning, not Good Friday afternoon.
Secondly ,"Ask for Wisdom", how are we to overcome trials? The second thing God urges us to do in the face of trials is ask for His help. James tells us to go to God for wisdom, and He will freely and generously give us His Wisdom (1:5). What is the wisdom we need to ask God for? Wisdom to know how to handle the paradox of trials.
In case you didn't notice earlier, there is a real paradox in the Bible's advice about trials. There you are in a situation that is stressful and perhaps even physically painful, yet you're supposed to be joyful in the middle of it all. That seems like a contradiction. How can you "consider it all joy" when you are hurting? You can't on your own.
That is why you must go to God and pray, "Lord make sense of this for me. I know You have something good in this for me. Help me to see Your plans and your hand in this trial. Show me how to respond to get the most of what You want for me right now. That is seeking Gods Wisdom.
While praying don't forget the wisdom of trials God has already given you in His Word. Look , for example : Paul's says " No temptation has overtaken you but such as is common to man and God is faithful, who will not allow you to be tempted beyond what you are able , but with the temptation will provide the way of escape also, that you may be able to endure it." (1 Cor 10:13).
The third piece of sound "how to" advice James has for us in our trails is to give God praise.
"But let the brother of humble circumstances glory in his high position; and let the rich man glory in his humiliation, because like flowering grass he will pass away. For the sum rises with a scorching wind, and withers the grass; and its flower falls off, and the beauty of its appearance is destroyed, so too the rich man in the midst of his pursuits will fade away." (James 1:9-11).
You are to give glory to God in the middle of your trial. Then the Bible names two very common kinds of trials : the poor person who doesn't have the money to meet his trials and the rich person who runs into something that money can't buy his way out of.
Most of us fall into one of these two categories. If you are in the first category, you can praise God because in Him, you have a resource far beyond what money can buy. I have been there, and I suspect you have, too.
The poor person can still say, Lord, right now I've run out of money, but I want to thank You anyway. I thank You for my health. I thank You for the way you take care of me. Thank You for the food on my table and a roof over my head. Thank you that I have clothes on my back. Even in my poverty, I want to praise You.
What about a rich person who has a health problem, money can't cure or a wayward child whom money can't bring back home? Gods says to this person, "Glory in your humility." In other words, the rich person can say, "Lord I praise You that this trial is teaching me I can't just pull out the Mastercard or Visa to fix everything, I need you. I praise You that You are teaching me to lean on Jesus alone."
So, whether you are rich or poor, when the trial comes, give glory to God. He will lift you to a high position at the right time, and He will humble you when you need humbling. Give Him praise either way because He knows exactly what you need. God causes us to come into conflict with earthly things that we might see eternal things more clearly. And he will keep the trial there until we cry, "Help!"
There is a good part, the spiritual payoff for handling your trials the way God wants you to handle them and that is seen in "the reward for trials"
When you hang in there and bear the trial, you get rewarded. The bible teaches, "Blessed is a man who perseveres under trial; for once he has been approved, he will receive the crown of life, which the Lord has promised to those who love Him." (James 1:12)
When your trial is finished and the lesson has been learned, then God's approval comes. In school, when you have finished all the classes and passed all the tests, you get to wear a special hat on your head and walk across the stage to receive your prize or your diploma.
God's reward for the person who endures his trials is the crown of life, the reward of kingly glory and recognition. This reward involves a change in your circumstances.
You move into the realm of spiritual victory. That is what God wants from you. He puts you in trials to draw you close, to teach you to cling to Him, to grow you into spiritual adulthood, and to bring you along in your journey towards being a perfect Christian. Let Him finish His work, and you will have His reward of living victoriously.